Our offer /
Predaj apartments
Real Estate
2168410
first publication 03.08.2021
Updated 07.10.2021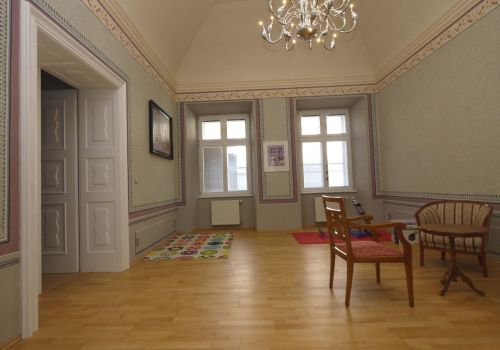 Representative 5-room furnished apartment in a baroque palace in the center of Bratislava, 180 m2, 2nd floor.
Type / Type
5+ rooms flat / For Sale
City:
Bratislava-Staré Mesto
Final Price Including Commission:
1 100 000,00 €
Advert description:
We offer for rent a furnished 5-room apartment in the absolute center of Bratislava, in the pedestrian zone at Hviezdoslavovo Square. It is located on the 2nd floor of a Baroque building from the 18th century, facing the courtyard and the street. It consists of an entrance hall, a spacious living room with kitchen and gallery, 3 separate bedrooms, a passable study, and a guest bedroom located on an elevated gallery. There are 2 bathrooms with toilets, in the hallway there is a wardrobe wall. The usable area of the apartment is 180m2 plus an elevated gallery of 30m2. It is completely renovated, the building and interior are listed as cultural heritage. Separate gas heating. It is suitable as the seat of a family of diplomatic workers, managers, artists. Energy approx. 250, -EUR / month + internet set up in the name of the tenant. Price 2,100 € / month + energy.
Characteristics:
Category:
Flats
Type:
5+ rooms flat
Floor Area:
180 m2
Condition of object:
complete reconstruction
Upstairs:
2
Balcony:
none
Loggia:
none
Terrace:
none
Advert ID:
I-B-27122129451
Similar properties